Who

Is Great Gardens

Great Gardens is an innovative company who aspires to provide personalized and quality landscape services, foster knowledge and appreciation for nature, and to promote an atmosphere of growth and opportunities for our employees, clientele and the community.  We are staffed with long time employees many of which have been with us for fifteen years or more. This allows us to serve you seemlessly and with a continuity that other landscaping companies cannot provide.  We strive to know you and your property and develop a personal and long lasting relationship.  Our goal is to offer a full landscape services by people you know and trust.
Thirty years ago we started as a husband and wife company. Not much later we hired a few workers (some of whom are still with us) and grew our company and people's gardens together.
Elizabeth Receives her Architect License
After years of work and study, Elizabeth passed her exam with the State of Texas to become a fully licensed Landscape Architect.
Moved Our Operation to McKinney
Unitl 2015 we had multiple offices and decided to streamline our operation. This allowed us to have better quality control and thus better service to our customers.
The

people who make our company great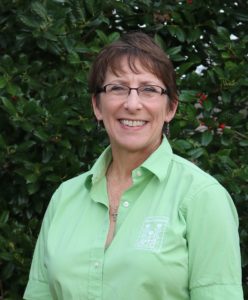 Elizabeth Smidt, ASLA
OWNER & LANDSCAPE ARCHITECT
Elizabeth started her passion for gardening on her own while working in an architecture firm. She expanded that passion by earning a Masters Degree in Landscape Architecture from the University of Texas at Arlington and then by earning her Landscape Architecture license from the State of Texas.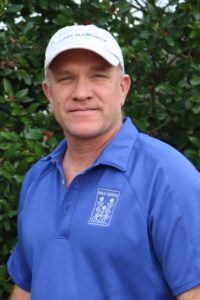 Roger Smidt
General Manager
Roger is responsible for the daily operations of our company. He has a bachelors of science degree from Iowa State University and became involved in the landscape industry when he spent summers during college maintaining golf courses. He is a licensed pest control applicator as well as a licensed irrigator.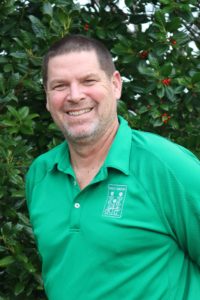 Walt Wilkinson
Irrigation Manager
Walt is responsible for designing, bidding and installation of our irrigation projects. He has a degree from Iowa State Univertsiy in Agronomy with an emphasis in Turfgrass Management. He has extensive experience in the golf course industry in Texas and the Midwest. Walt is a licensed irrigator and pest control applicator.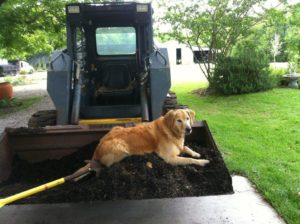 We will deliver almost anything!
                         Our Crews
We

are hiring

We are in need of an experienced landscape designer to assist Elizabeth.  We also need drivers who have a valid Texas Driver's License, are self starters and even better have some landscaping experience.
 At Great Gardens we offer:


 Full Time, Year Round employment


 Paid holidays and vacation


 Excellent work environment
Please call our office if you are interested.
In

the news.
Elizabeth's Westlake design was mentioned in Indulge Magazine.  Follow the link here to read the article. Indulge Magazine Article August 2017
Elizabeth's designs have been featured twice in Better Homes and Gardens publications.
Elizabeth's design was chosen for a display at the Dallas Arboretum where we built a living tree house.

Many landscapes featured in home and garden tours.

Elizabeth Joins the board of Crape Myrtle Trails of McKinney Foundation. Click here to read more: Elizabeth Joins Board